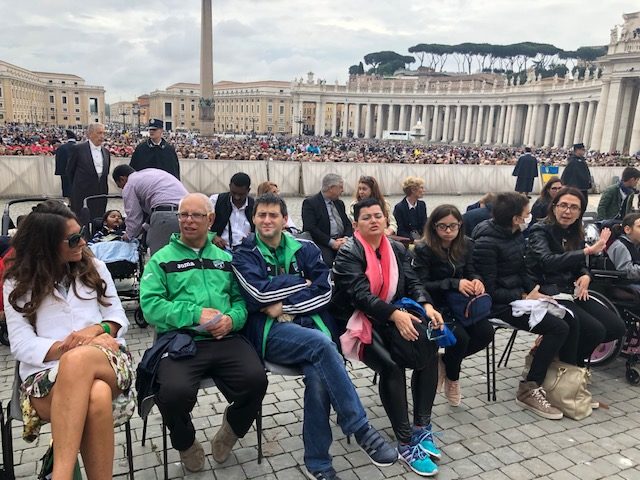 Visiting Pope Francis
On May 23, 2018, the Secretary General of the International Diplomatic Institute, Dr. Valeria Rinaldi, accompanied a delegation of 4 athletes registered with FISDIR, to the general audience of the Pope in St. Peter's Square in Rome.
Nadia, Ines, Luca and Livio: 4 athletes who have made of their weaknesses a Strength!
Nadia, born in 1989, practices swimming, athletics and five-a-side football; she takes part in the folklore Santu Pretu of Galtelli' (NU) performing with the Sardinian dance and she volunteers at a kindergarten.
Ines, born in 1978, practices swimming, athletics, five-a-side football and participates in a theatre workshop.
Luca and Livio (1985 and 1968) play in the soccer team of Gruppo Sportivo Bresso 4 (http://www.bresso4.it).
The day ended with a lunch at the preseminar St. Pius X in the Vatican, joined by the President Avv. Paolo Giordani.